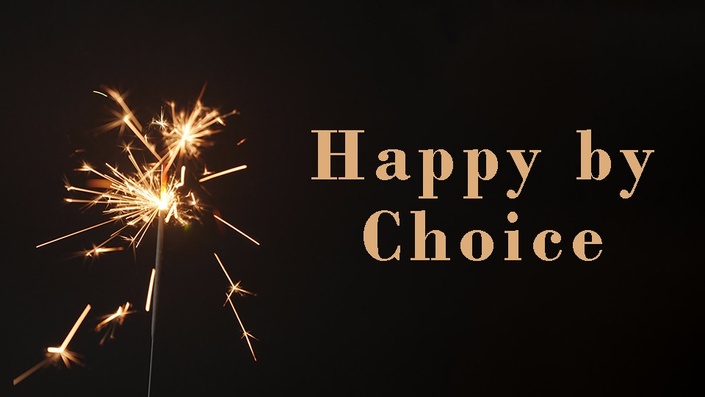 Happy by Choice
How to Stop Negative Thinking and Create Real Happiness in Your Life
"Happy by Choice" is a program aimed to help you control your negativity
and experience true happiness in your life.
Do you feel like you are not living the life you want? Are you disappointed in yourself, negative and depressed? Are you always pursuing happiness but never really get to experience happiness?
You're not the only one! I've spent most of my life chasing happiness. I've always believed that I was one promotion, one vacation or one shopping session away from happiness. But no matter what I did or bought, I never felt fulfilled or excited about my life…until now.
After months of being sad, discouraged and depressed, I finally realized what was holding me back – ME! I discovered that I have been sabotaging myself all this time. Even though I was dreaming of happiness, I was stuck in a never-ending process of negativity. My mind was always filled with doubts, worry and self-limiting beliefs.
And when I realized that, I knew I had to find a way out. I did not want to allow myself to destroy everything I cared about. I did not want my negativity to poison myself, to destroy my relationships and to take away my dreams. So I started learning, hoping to find a "secret" formula that could help me stop my negativity and create real happiness in my life.
And I have found it…sort of. What I have learned was that happiness is possible – even for people like me and you. I learned that everybody can become happy – not just the rich, the famous or the lucky ones. I realized that we can indeed control our minds and stop them from sabotaging us and holding us back. I learned that we can choose to be happy. I discovered that there are many things we can do to live meaningful and happy lives. And I want to share all that with you. That's the reason why I created "Happy by Choice"!
Why does this course exist?
This program exists to help you control your negativity, find meaning and create real happiness in your life. And you can being to do that in 9 lessons that teach you something about your mind and your thoughts. Each lesson provides you with information, insights, advice and techniques to help you achieve that.
And every step helps you implement what you learn through practical exercises and questions that encourage you to reflect, analyze yourself and learn how to become happier.
I honestly believe that we can all choose happiness. But, I think that we need to learn how to do that. Happiness is a skill that needs to be learned. The purpose of this course is to help you achieve that.
"Happy by Choice" is not just an eBook. It is a program meant to help you make a real change in your life. It combines knowledge, research and my personal experiences to help you better understand how your mind works and how you can begin to control it.
9 lessons with information about the way your brain works, why you are negative and what you can do to become happier
practical exercises that will help you become more aware of your thoughts and self-limiting beliefs
techniques and advice to help you regain control of your mind
information based on research studies
personal examples and life lessons
Well...you should be. I am always skeptical when someone tells me they can help me be happy. So I'll be honest with you: this course will not make you happy.
The truth is that no course, no book and no seminar can ever make you happy. It does not matter who wrote it or how much it costs. Nothing can make you happy. That's something that only you can do for yourself.
However, what this course can do is to help you become happier. It gives you the information you need to become less negative and to build your happiness. It helps you better understand how your mind works, how you can change and what true happiness is. It gives you advice and techniques you can implement to begin making a change in your life.
In other words, this program is designed to help you learn how to choose happiness. But only you can do that. Reading this course will not be enough. But if you do read it, apply the information you learn and make an effort to change, I am sure that your life will improve!
Your Instructor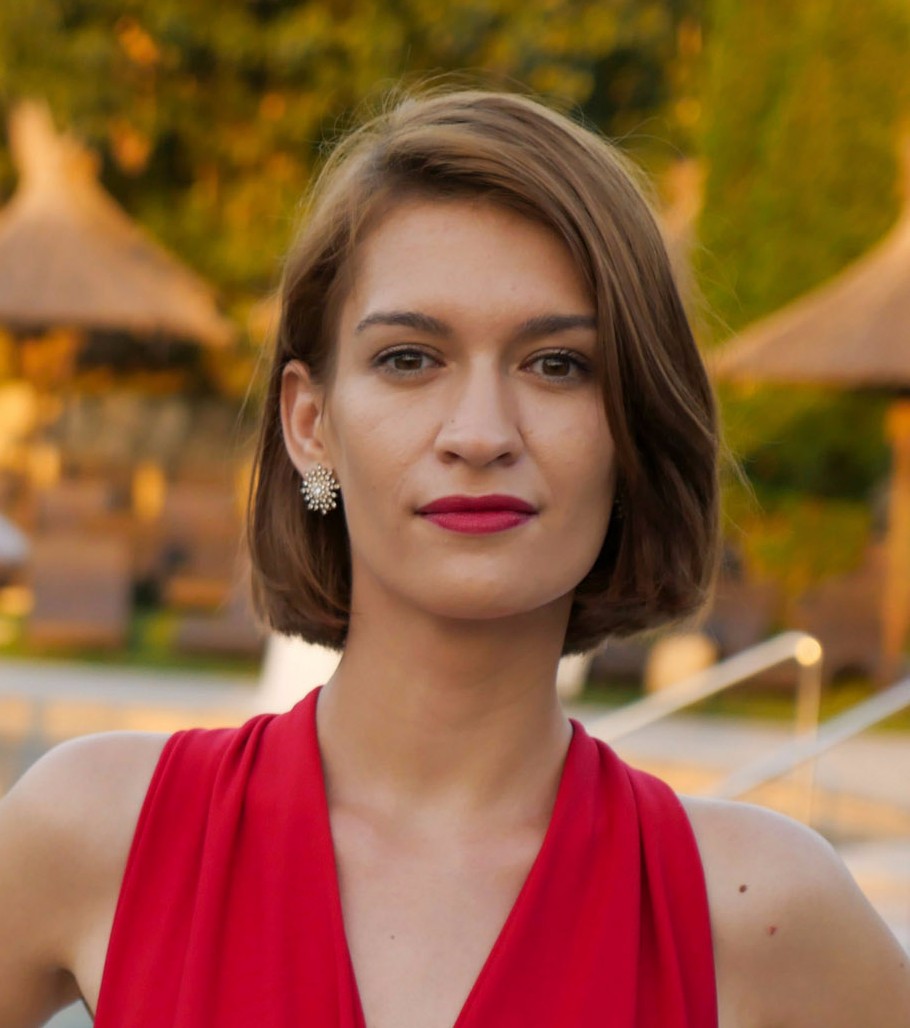 No description can ever really describe a person. But...I'll give it a try.
I'm Paula and I'm still creating and defining myself. I am passionate about personal development and I always try to improve myself. Even though I struggle with negativity, I am learning how to choose happiness - even when it is hard. I wrestle with my worries, doubts and irrational fears and I want to use all this to help you do the same. If I can escape the "cage" inside my mind, I want to help you get out of yours too!
I am the blogger at The Sunshine Review - a personal development blog. I like to take photographs and share encouraging messages on social media. And I love reading good books that help me better understand myself and the world we live in. And I believe that every person should aspire to become an improved version of themselves - isn't that why we are here?
Frequently Asked Questions
When does the course start and finish?
The course starts now and never ends! It is a completely self-paced online course - you decide when you start and when you finish.
How long do I have access to the course?
How does lifetime access sound? After enrolling, you have unlimited access to this course for as long as you like - across any and all devices you own.
What if I am unhappy with the course?
We would never want you to be unhappy! If you are unsatisfied with your purchase, contact us in the first 30 days and we will give you a full refund.
* The price does not include VAT.
For more details, contact me at paula@thesunshinereview.com.